Welcome to the web site of Go Project
Keith Green used to sing, "Jesus commands us to go, it should be the exception if we stay". We can't all be evangelists, but we do all have a part to play in God's great mission to planet earth. Sometimes we find that hard to do.
So in September 2004 Go Project was founded. Its aim simply to play its part in fulfilling the great commission and to help others to do the same. It seeks to do this by: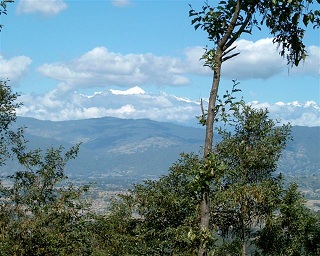 Praying - with and for individuals, groups and places
Connecting - people of like mind, passion and ministry
Sharing - good practice, projects and resources
Equipping - providing guidance, seminars and teaching
Encouraging - helping people think and pray through ideas and vision
Going - believing that we should lead by example, those involved in GO are actively involved in teaching, preaching, outreach as well as connecting and supporting others.
You can find some of the key areas in which Go is active on this site.
Building Blocks - Free resource launched for Carer and Toddler Groups
Freedom Bound this summer at Northern Ark
Nepal - helping bring living and fresh water in Nepal